Buyers and Sellers consider many criteria when choosing their real estate advisor. Trust, local knowledge, and proven ability to negotiate for the best price and terms are just a few.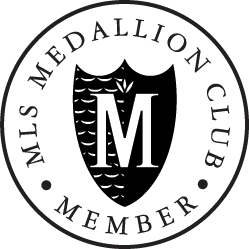 The purchase or sale of your home is about you, our client - not about us. But here are a few quick facts that demonstrate our ability to do the job you're hiring us for:
The Mary Cleaver Group is part of the Medallion Club which represents the top 10% of REALTORS® in Greater Vancouver. We are consistently top producers, having achieved Diamond Team status while with RE/MAX in 2021.
We love this work. We genuinely care for our clients, our community, and each other and that consideration shows up in every facet of every transaction.
Check out these 7 core Marketing methods
Mary and her team use to help put their sales in the top 10% of REALTORS® in Greater Vancouver.
---
Mary is our Team Leader and Listing Specialist, and a member of the Medallion Club (top 10% of realtors) since 2014. She fosters a culture of service excellence and cooperation, and leads by her example.
Mary is passionate about her business and helping our clients navigate the ever-changing landscape that is Vancouver real estate.
She's a busy wife and mother, and a generous supporter of BC Children's Hospital, renewable energy and environmental protection. She loves to relax on the Sunshine Coast and her East Vancouver home is usually filled with kids, friends, family, and food.
---
Amy has called Vancouver home for almost 20 years and has been in real estate for most of that time. Her passion is the journey to the new home. Our clients rave about her attention to detail, keen negotiating skills, and ability to make what can be a stressful process ultimately an enjoyable one.  First time buyers are one of her specialties – she ensures her clients are well educated and prepared for the process of buying a home…while making it fun & engaging! She also has a keen eye for design, and can help our clients see past 'what is' and instead, be able to envision 'what could be' with the space at hand. 
As a Medallion member for the last 5 years, Amy has consistently worked with top agents throughout Vancouver. One of her strongest attributes is her rapport with other agents. It's not only our clients who love working with her; other agents do too―and that can help get the deal done! When she's not with clients at open houses, on property tours, reading documents, or writing offers, Amy is spending time with her husband and their border collie, Moo, in their new Grandview neighbourhood, having recently moved from Kitsilano after 14 years!
---
Before pursuing a career in Real Estate, Danielle was a flight attendant for nearly a decade. It was during this time in aviation that she learned to strike up a conversation with almost anyone. Danielle is a self proclaimed master of multitasking and loves the journey of learning about clients and finding them their perfect real estate match. Danielle loves helping people reach their goal of home ownership, and cultivating lasting relationships, not just 'transactions'.
Danielle was born and raised in Maple Ridge and the Tri-Cities area. She has an intimate knowledge of the Lower Mainland and the special neighbourhoods that it holds. She has now lived in Vancouver for over 15 years, and has had the opportunity to call the West End, Kitsilano, South Granville and Fairview home.
Danielle lives with her husband on the Fairview Slopes. She loves spin class, her book club, and strong coffee.
---
The Mary Cleaver Group is Vancouver's premier real estate brand providing unparalleled service. We will continue to exceed clients' expectations while we build our company to take care of our people and our community.